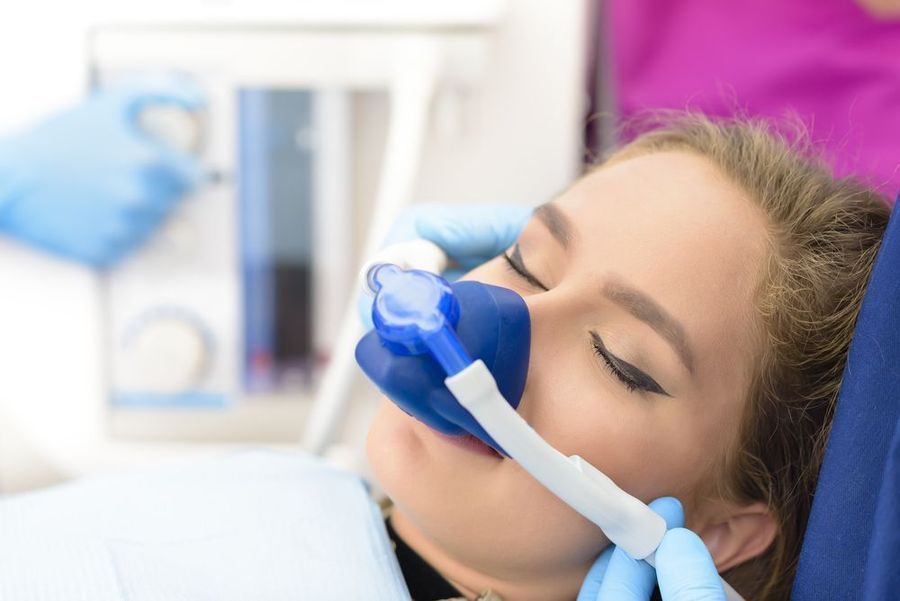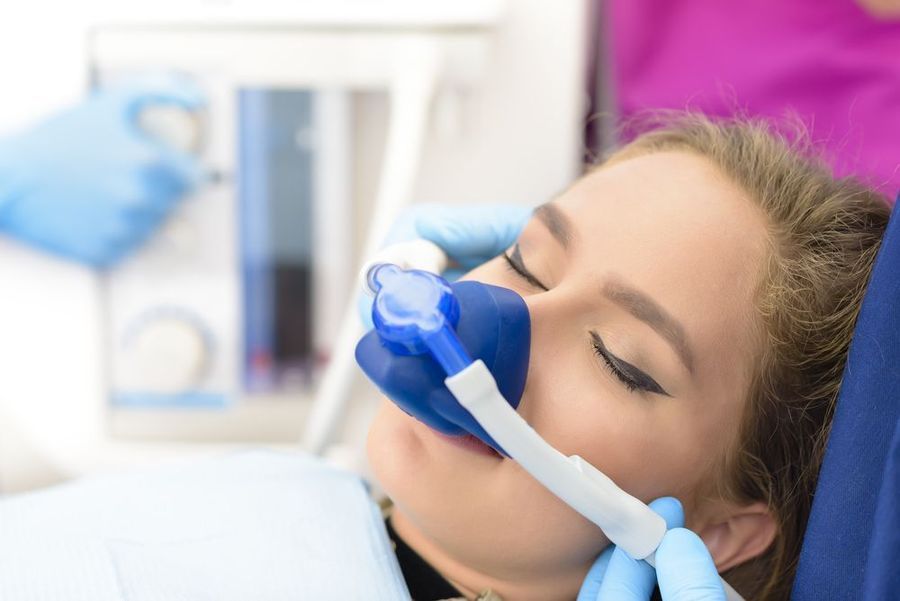 Relax during Treatment with Sedation Dentistry
It is not uncommon for patients to postpone or avoid essential endodontic treatment due to anxiety or fear. However, this can have a significant negative impact on your oral health. Left untreated, an infection can lead to an abscess or even the need for extraction. At Petersen Endodontics in Scottsdale, AZ, we offer dental sedation so patients can confidently receive the care they need. While many patients find that local anesthesia is sufficient, Dr. Aric Petersen can safely administer nitrous oxide, oral conscious sedation, or intravenous (IV) sedation so you can remain even more relaxed and comfortable throughout treatment.
No one enjoys the idea of going to the dentist. Unfortunately, root canal treatment and other endodontic procedures have developed a reputation for being especially painful and intimidating, leading to pronounced fear and anxiety in some patients.
With the help of sedation, patients can now undergo necessary treatment while feeling relaxed and comfortable. 
By offering sedation dentistry, we can alleviate any lingering concerns. In addition to patients with dental anxiety, sedation dentistry can benefit those who:
Have back or neck issues 
Are afraid of needles 
Have extremely sensitive teeth
Experience difficulty getting numb 
Suffer from a sensitive gag reflex
Have difficulty sitting for long periods of time
Suffer from sore jaw muscles 
Have had previously traumatic dental experiences
After discussing your health, concerns, and goals, Dr. Petersen will recommend the most appropriate type of sedation.
In many cases, a patient has come to Petersen Endodontics in pain and afterward confessed that they assumed the root canal treatment process was going to be a painful experience. However, with our modern dental practices, techniques, and tools, this is simply not true! After all, our number one goal has always been to alleviate a patient's pain as soon as possible.
If you are looking for emergency tooth pain relief via a skilled dentist specializing in root canals, search no longer! Please feel free to call Petersen Endodontics at (480) 767-8888 if you have any questions about the root canal treatment process or cost. Alternatively, you can also contact us online.
Nitrous Oxide
Commonly known as laughing gas, this form of sedation is a combination of nitrous oxide and oxygen which is inhaled through a mask. Patients usually experience feelings of light-headedness and tingling or heaviness in their limbs. These side effects will wear off shortly after your mask is removed so you can safely drive yourself home.
Oral Conscious Sedation
Oral medications provide sedative effects which often include a deep state of relaxation and unawareness of your surroundings. However, you will still be able to follow the doctor's commands and respond to questions. Depending on your level of anxiety, you may take your medication the night before or shortly before the procedure.
IV Sedation
IV sedation is a deeper form of sedation that is administered directly into the bloodstream. While patients will typically feel as if they have slept through the appointment, you will remain conscious during your treatment. The amount of sedation administered throughout the procedure will be precisely controlled. Dr. Petersen will typically administer IV sedation himself, however, an anesthesiologist can oversee higher-risk patients.
We ask that patients receiving oral conscious or IV sedation arrange for a ride home with a loved one from their appointment.
Managing Pain
Sedative medications do not provide pain relief during the root canal procedure and will be used in combination with local anesthesia. The local anesthetic will be injected directly into the soft tissue to provide a numbing sensation and alleviate pain.
Safe, Comfortable Care
The Petersen Endodontics team prioritizes patient safety and strives to create a positive treatment experience. Learn more about how sedation dentistry can improve your root canal treatment by contacting us online. You can also call the office at (480) 767-8888.